50+ staffing services contracts with Public & Private sector Agencies.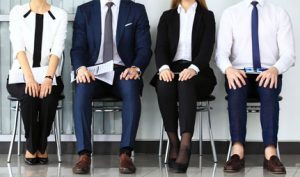 We provide a comprehensive suite of workforce solutions to meet your organization's needs. You can choose a combination or all of the following services. Bundled services are not only cost effective but are also very effective through elimination of redundancy.
Contingent Staffing
Contingent staffing is core to our DNA. We have provided contingent staffing services to over 200 commercial and government clients across the US. We handle most of the categories including IT, Administrative, Clerical, Accounting, Engineering, Financial, Marketing, Healthcare, Clinical & Scientific.
Direct Hire
We assist organizations in identifying, recruiting and hiring exceptional talent for permanent positions. Our expert team quickly understands your hiring goals and pipelines talent that match up on hard and soft skills that are vital to you. We assist during the entire hiring process including detailed background checks prior to on-boarding.
SOW
When you are managing your own project but need multiple resources to augment your team, leverage our SOW service. We will bundle the right combination of resources for the duration you need and provide them on a bundled T&M basis. They work only under your direction and are an extension of your team.
Payroll Services
We've been providing payroll services for more than 8 years and provide customized solutions to our clients. From providing simple payroll services to any value added solutions, we will work with you and develop customized solutions to align with your organization's strategy. This will help in meeting your business goals.
Recruitment Process Outsourcing
We function as an extension of your HR organization to handle the recruitment needs of your business. As part of our RPO offering, we will manage the entire hiring process from creating the job profile to on-boarding the new hire. Our expertise lies in handling mass recruitment and through our geographical reach we can handle project implementation across multiple locations. We also maintain an updated database of candidates for recruitment that happens over a period of time. We can run a mini HR department for you at half the cost that you are incurring now.
We are a known brand in the MSP world with a solid delivery record. We support 25 national MSP programs. Our approach is custom-made as per the MSP's requirement.
Partnering with major MSP firms has helped us develop our MSP model where we have dedicated staffing teams headed by account managers in the staffing industry has helped us develop a unique MSP Business Model.
Vendor on Premise / Master Supplier
As a Master Supplier or Vendor on Premise, we will take on the entire responsibility of fulfilling your contingent labor needs. We will manage requirement allocation, efficient fulfillment, timesheets management, invoicing and payment with all your second tier suppliers. We can also help with transitioning of contractors if required.